Office Cleaning in Knoxville, TN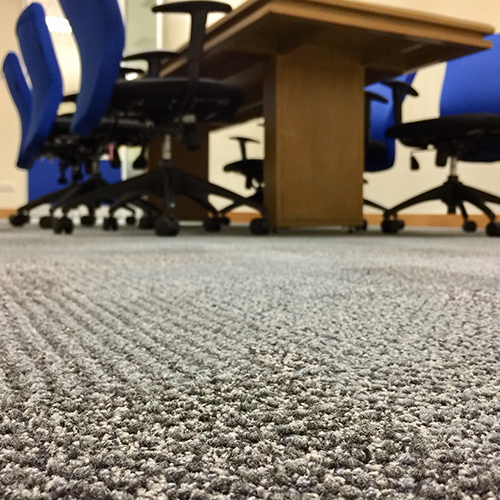 At National Building Service Inc., we have over 35 years of experience offering complete janitorial services, including office cleaning services and facility management, event cleaning and construction cleaning. We're the leaders in green COVID cleaning, ready to provide our customers with a spotless shine that improves the health and wellbeing of everyone who works in the space.
Cleaning for Commercial Spaces
As the leading provider of green office cleaning services in Knoxville, Maryville, Oak Ridge, and Seymour, TN, we help your space sparkle and shine with environmentally friendly cleaning services. Commercial clients agree that we're skilled at what we do. We specialize in cleaning the following facilities, and more:
Banks
Call Centers
Churches
Corporate Headquarters
Manufacturing Plants
Medical Office Buildings
Multi-Tenant Commercial Buildings
Event Cleaning
When you're hosting an event, you want to focus on the event itself, and not cleaning up afterwards. We're the name you can trust when it comes to event cleaning in Knoxville, TN. No matter the occasion, our experienced staff is ready and willing to fulfill any cleaning requests so that you can focus on preparing for and enjoying your event.
Whether you're hosting an event at your home or at a commercial facility, we can provide as much cleaning assistance as you need. We're ready to handle any job, from last-minute occasions to recurring, regularly hosted events. Depend on our team to provide a consistent, high-quality after-party cleaning at a moment's notice.
Construction Cleaning
We make sure your facility is ready for business with our comprehensive construction cleaning services. When construction or renovations are completed and all debris is removed, we prepare the space for move-in and set-up. Trust us to make your building inviting, clean and comfortable.
Green Cleaning From the Experts
If you're looking for a cleaning company with broad experience and dedication to quality in Knoxville, TN, trust the team at National Building Service Inc. for the best event and after-party cleaning you've ever had. Contact us today at 865-705-7995 for a no-obligation consultation and to learn more about our routine and special COVID cleaning services.